HELSINKI, Finland, October 2021. Euformatics, a bioinformatics software company providing world-leading NGS interpretation and quality control tools has entered into a partnership with Scientronics, the Illumina distributor for Cyprus, to introduce the omnomics Suite of NGS software products to the growing number of laboratories using NGS in the country.
The agreement between the Finland-based company and Scientronics is Euformatics' first partner in the Mediterranean region and an exciting first step in bringing its products to a part of Europe that is leading the way in the transition to precision medicine. As the official Illumina distributor in Cyprus, Scientronics has already established a strong user-base in the country, despite its relatively small size. The agreement places Scientronics as a local agent in Cyprus which will introduce Euformatics to customers based on its strong network of connections. Indeed, the limited number of potential customers in Cyprus is viewed as an advantage by Euformatics as it could help facilitate peer-to-peer sharing and learning of NGS analysis techniques, further improving the way in which NGS is used in clinical diagnostics.
The omnomics Suite of software products from Euformatics complements the current portfolio of offerings from Scientronics and allows clinical NGS laboratories in Cyprus to take advantage of world-leading quality control and variant interpretation software tools.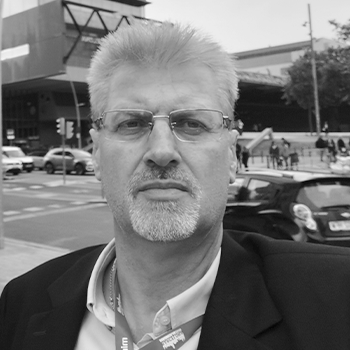 Managing Director of Scientronics, Angelos Sarpetsas, explained "Making sure that tertiary analysis of NGS data is reliable and easy is of the utmost importance for clinical laboratories. We believe that omnomicsNGS and omnomicsQ from Euformatics, combined with the expertise and knowledge of Euformatics are a winning combination when it comes to NGS software tools. We are excited to start working with them to help the continual improvement of the quality and breadth of NGS testing in Cyprus."
Euformatics CEO, Tommi Kaasalainen, commented "Our partnership with Scientronics is really exciting because together we can have discussions with the top NGS laboratories in Cyprus to be able to offer a truly comprehensive NGS solution, from wet-lab to clinical report. With over 25 years of business success in Cyprus, we are convinced that Scientronics is the right partner for us in building our customer-base there and helping to advance our drive to ensure a precision medicine for all."
The agreement is the latest in a long list of distribution and sales channel partner agreements that Euformatics has signed since the beginning of 2021, covering Latin America, Europe, the Middle East and Asia. The company has plans for strong international growth over the coming years and intends to start that process through building lasting relationships with global distributor partners.
About Scientronics:
Scientronics Ltd., as one of the leading establishments in the areas of biotechnology and healthcare, has been introducing world's leading brands solutions for more than twenty eight years.
The Motivation for establishing Scientronics Ltd., was the growing demand in Cyprus for upgrading, innovatively, health and biotechnology services. The original objective was to import and distribute scientific products and technologies in the wider area of Cyprus. Soon, a greater aim would be realized through the creation of a customer focused company aiming at the acceleration of scientific evolution. Scientronics Ltd. is today a uniquely positioned organization with an exceptionally promising future. However our core values and principles remained unchanged. For more than 28 years we have been listening to our customers, sharing their concerns as well as their excitement and committing all our efforts in helping them to make a difference.
About Euformatics:
Euformatics is a Finnish software company that specialises in high standard bioinformatics tools for genomic data interpretation. Since 2010, Euformatics has been helping medical doctors and molecular genetics laboratories provide better precision medicine for cancer, common or rare disease diagnostics. At present, our core solution is the omnomics Suite which includes omnomicsNGS; for clinical analysis and reporting of patient NGS data, and omnomicsQ; for NGS data quality management.
For more information, please visit our website www.euformatics.com
Press relations:
Jamie McDonald
Euformatics
jamie.mcdonald@euformatics.com